News
12/2/2018 New paper on voltage sensing with DNA origami out in Nano Letters Congratulations to Elisa and Clare for the great work.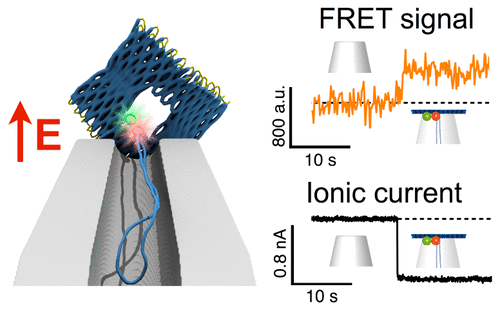 12/1/2018 Alex Ohmann wins Poster Prize at Cavendish Research Day Congratulations!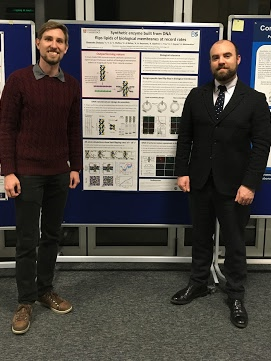 Alex presented his recent work on how to build artificial enzymes with DNA self-assembly that flip lipids in biological membranes. More details on his research can be found
here
in our preprint.
---
1/10/2017 Nikki Weckman, Diana Sobota, and Adrian Leathers join the lab. Welcome.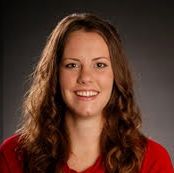 Nikki joins our nanopore sensing efforts as a postdoctoral researcher.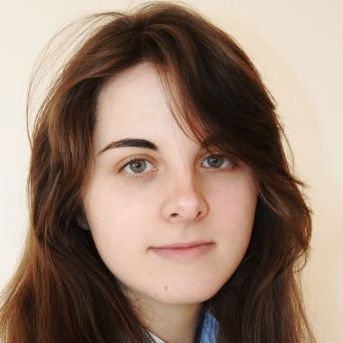 Diana is a Winton PhD fellow who will develop novel DNA nanostructures for membranes.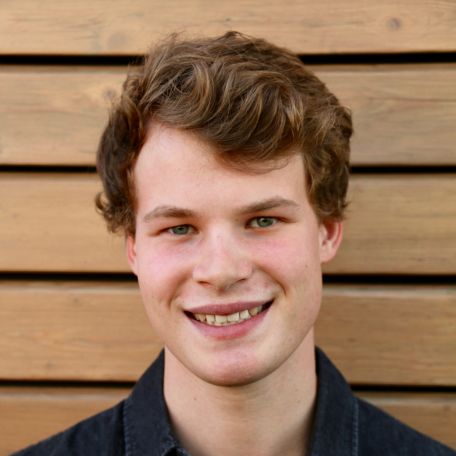 Adrian is a visiting ERASMUS student from EPFL who will work on the physics of channels.
---
14/12/2016 Abdus Salam price for PhD work of Kerstin Goepfrich.

Kerstin won 2016 Abdus Salam price for her work on DNA nanopores and channels. Great work and excellent presentation. Well deserved success and recognition of your work over the last 4 years.
---
30/11/2016 NanoDTC associate status fro Niklas Ermann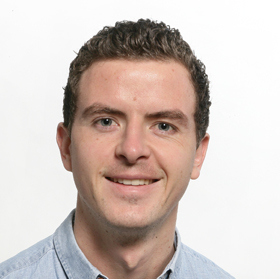 PhD student Niklas Ermann applied with a research porposal to the NanoDTC programme. After a competition with tens of other applicants Niklas was admitted to the NanoCDT associates programme. He will benefit from access to travel funding for visiting conferences. Congratulations for the great presentation and convincing the voters of your project.
---
22/6/2016 Building an ion channel out of a single DNA double helix. (Nano Letters)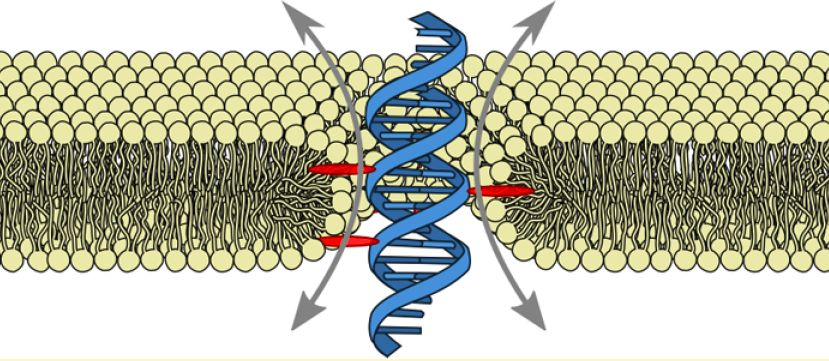 Kerstin shows in recent paper that a single DNA helix with hydrophobic modifications can be used to build teh smallest DNA based ion channel ever. Congratulations.
---
26/11/2016 PhD student Kerstin Goepfrich tests the MinION sequencer for BBC radio programme

Kerstin analysed the DNA found in a fgruit smoothie with the handheld sequencer developed mby Oxforde Nanopore Technolgy. You can download the recording and a brief description of the programme and results
here
.
---
4/4/2016 DNA carriers enable multiplexed protein detection published in Nature Nanotechnology

Our work on enhancing nanopore sensing with DNA nanotechnology is published today in Nature Nanotechnology. Great work Nick.
---
15/7/2015Nondecaying hydrodynamic interactions published in Physical Review Letters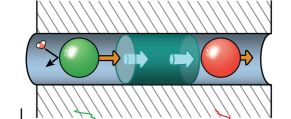 Karolis' paper on long range interaction sin tightly confining channels is published in PRL. Great work and important addition to our understanding of hydrodynamic interactions in channels.
---
20/4/2014 Auxetic nuclei in embryonic stem cells published in Nature Materials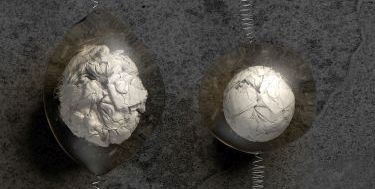 Stefano's work on probing the mechanical properties of nuclei in embryonic stem cells was published. We show that the nucleus expands when stretched and compacts when compressed, proving that natural systems can have negative Poisson ratio. OPur work was highlighted by several journals.
News and Views by Ning Wang: nature materials
Highlighted in Science: Editor's choice
---
7/11/2013 Goepfrich et al. make DNA based nanostructures that act like ion channels in lipid membranes.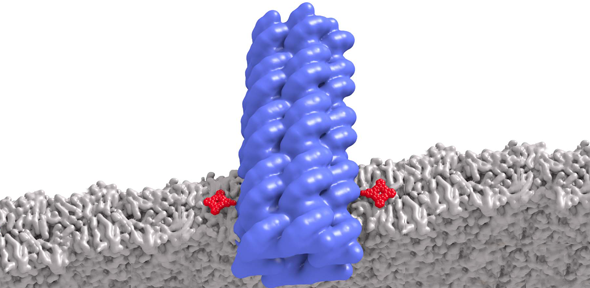 Kerstin showed that her designed DNA strcutures can punch holes into lipid membranes. The work was published on
Angewandte Chemie
. Congratulations. The press release is avaialble on the
U Cambridge
site.
Web coverage:
azonano
,
e!science
,
sciencedaily
,
eurekalert
,
cambridgenetwork
,
phys.org
---
4/6/2013 Work on DNA origami nanopores by Silvia Hernandez Ainsa published in ACS nano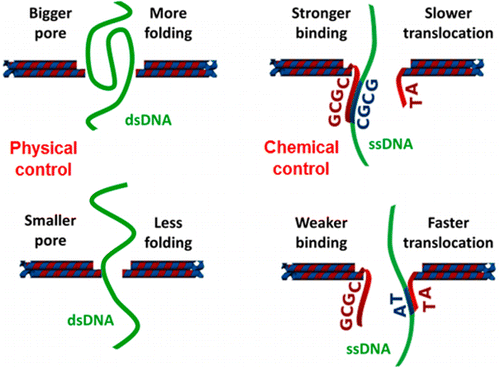 Silvia shows in her work how to control DNA translocation using designed DNA origami nanopores. Our work was highlighted on
Genome Web
.
---
22/4/2013 Work of Li, Bell et al. on Protein detection ACS nano highlighted on NanoWerk

Tina and Nick show experiments on detecting proteins in glass nanopores and discuss the various challenges of the technique.
---